Email Piping
Convert incoming emails into support tickets
With the Email Piping feature, you can convert the e-mails sent to the e-mail addresses of the specified departments into support tickets, and you can communicate with your customers through the support system in a much easier and more practical way.
Enabling the Email Piping System
Follow the path "Support > Tickets" in your administration area.
Click the "Settings" button in the upper left corner of the page that opens.
On the page that opens, click on the "Email Piping" tab.
Check the "Enable Email Piping" box on the page that opens.
Email Piping Adjustments
There are many adjustments and features in the Email Piping system. Detailed descriptions of these are given below.
Enable Email Piping > Activates the Email Piping system.
Associate with Client Account > If the incoming emails belong to a registered customer, the support ticket is assigned directly to the customer. Otherwise, customer information will appear anonymously.
Enable Spam Protection > You can enable it to filter incoming emails through the spam firewall. In this way, you are protected from unnecessary, advertising and malicious messages. Thanks to spam protection, incoming emails to the Email Piping system are not converted into a support ticket.
Email Title Prefix > You can specify an optional prefix for the email title to be used in the emails processed in the Email Piping system. Example view: [REF:4511-G35] You can change the word REF in this example as you wish.
Forward Command > It is the "E-Mail Forwarding" command that you need to define to your server in order to convert incoming e-mails to the Email Piping system into a support ticket. To define this command on your server, access the "Forwards" section in the emails section of your hosting panel. Then, when creating a new forward, define and save the relevant command in the "Pipe to a Program" and similar field in the advanced settings.
Defining Forward Command on "cPanel"
Stage 2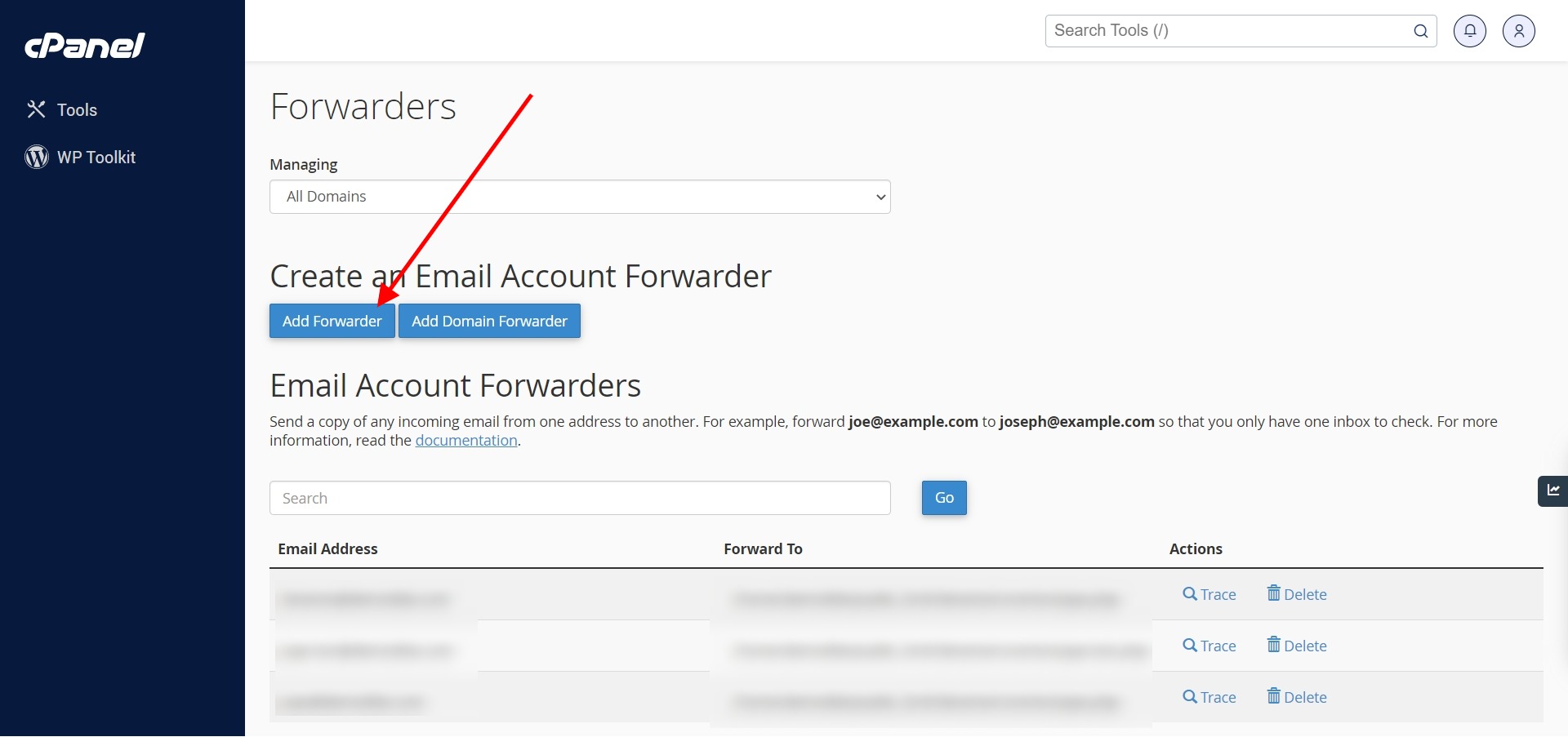 Stage 3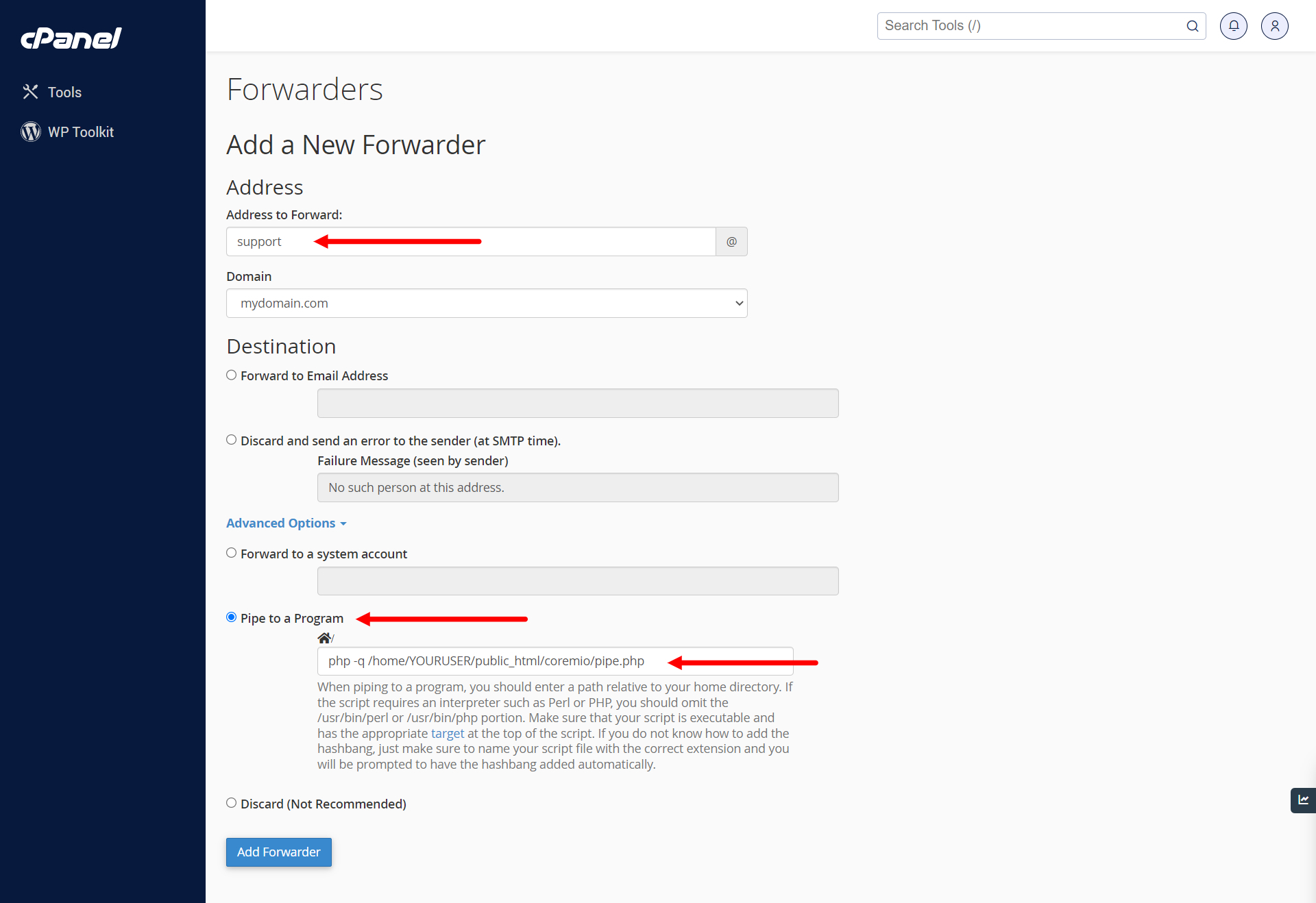 Important Reminder: Be sure to give 0755 chmod permission to the "/coremio/pipe.php" file to avoid file permission problems.
Note: E-Mail Forwarding Command can only be used on the server where the WISECP system is located. E-Mail Forwarding Command cannot be used over a different server. Also, if you are using a CloudFlare or similar firewall, you may experience problems using Email Piping because the MX records do not point to your server.
SMTP Settings
You can specify the e-mail addresses and departments that will be used for conversion to support tickets below. Emails sent to the email addresses you define will be converted into support tickets.
You must make sure that the SMTP information you are trying to identify belongs to your local server where the WISECP is hosted and has valid information. (Yandex, Gmail and similar services cannot be used.)